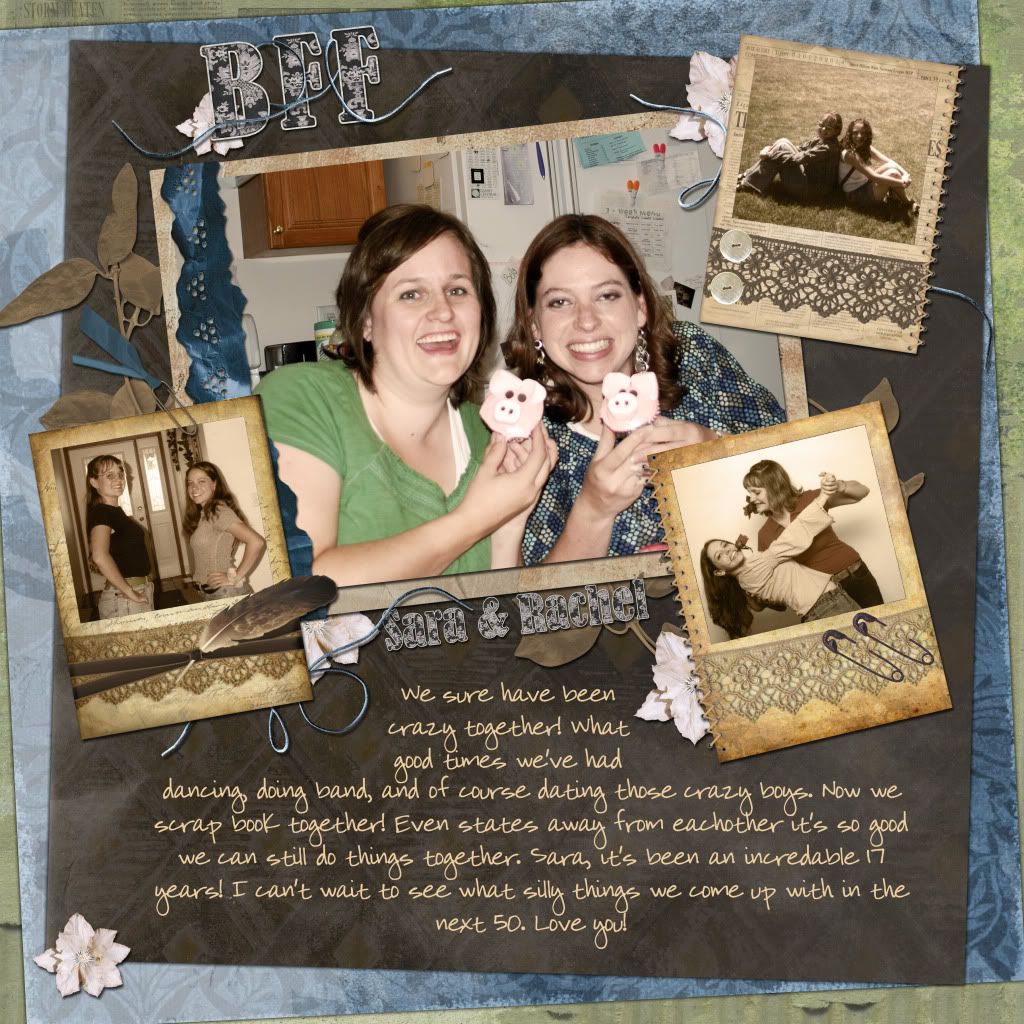 Credits:
Victorian delight by Tempus Fugit
Old Treasures by Tempus Fugit
frames - Gunhild
Alpha - by Little Dragon Designs
Journaling:We sure have been crazy together! What good times we've had dancing, doing band, and of course dating those crazy boys. Now we scrap book together! Even states away from eachother it's so good we can still do things together. Sara, it's been an incredable 17 years! I can't wait to see what silly things we come up with in the next 50. Love you!
Scraplifted from Sara:
http://gallery.ginge...ppuser=105&sl=b