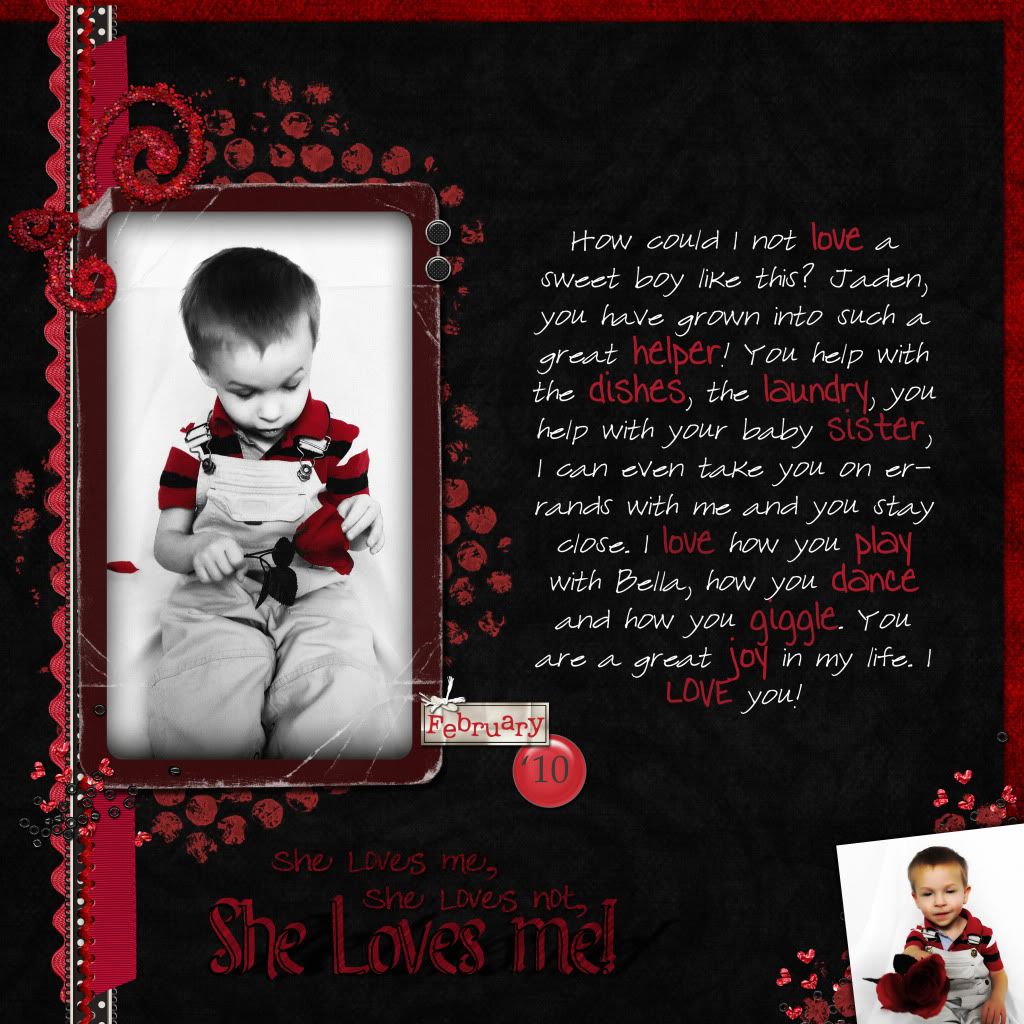 Credits:
Paper - Love at First sight by Statements by Jodi
frame - Funky Fall by Juno
stamp spots - Diversity by NDISB Collab
glitter swirl - by Carrie Stephens
bead spill & buttons - Heartfully Yours by Bon Scrapatit
ribbons & stitching - by summertime design & Gingerscraps
date - Every Day Adventures by Graham like the Cracker
Journaling:How could I not love a sweet boy like this? Jaden, you have grown into such a great helper! You help with the dishes, the laundry, you help with your baby sister, I can even take you on errands with me and you stay close. I love how you play with Bella, how you dance and how you giggle. You are a great joy in my life. I LOVE you!