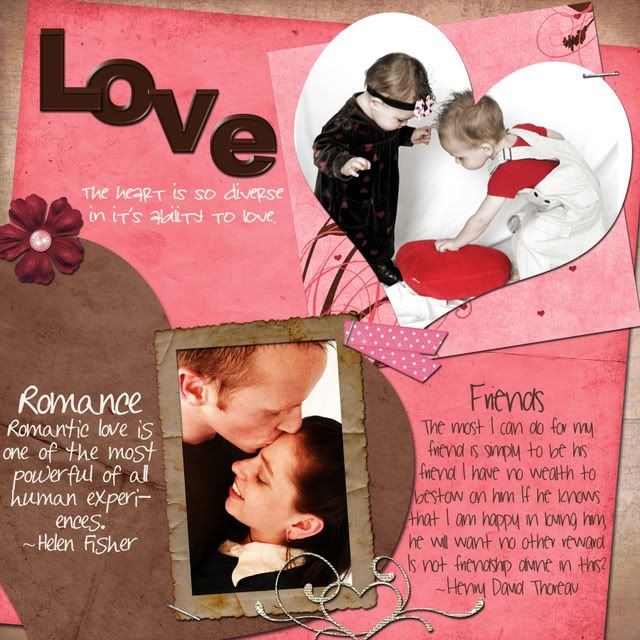 Chocolate Kisses by Ginger Scraps designer collab
Journaling
The heart is so diverse in its ability to love.
Romance
Romantic love is one of the most powerful of all human experiences.~ Helen Fisher
Friends
The most I can do for my friend is simply to be his friend. I have no wealth to bestow on him. If he knows that I am happy in loving him, he will want no other reward. Is not friendship divine in this?