challenge from elemental scraps:

This challenge is an intersection. This means you need to work collaboratively on this project! 2 racers / 1 final product!Here's the challenge:
Cabin Fever(interpret this as you will, but it must be evident that this is the thought/theme behind your page!)
Must include:
3 photos
4 papers only (no more or less)
8 different elements - at least 1 must be acrylic
2 different fonts
Must have a title, and journaling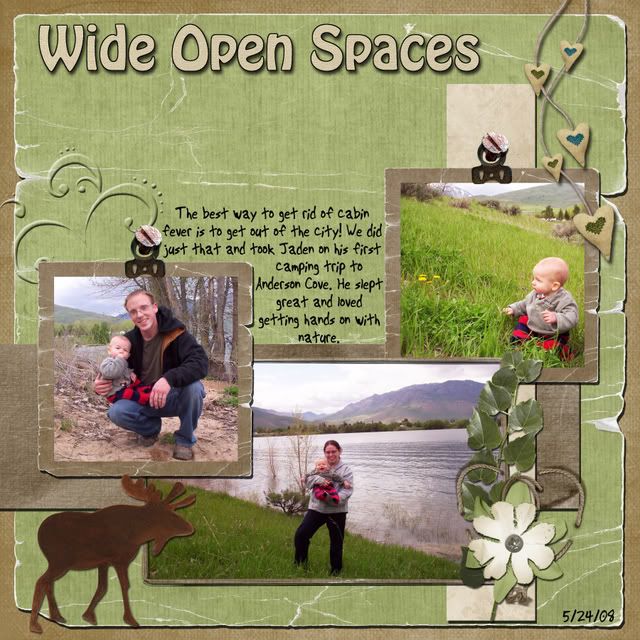 Credits:
Frission by petit moineaux
swirly - Swirly Gig by Harmonystar
moose - Summer at the Cabin by Debbie Crabtree.

Sara Bob did the basic layout, the papers and framed the pictures and put the title on.
3 photos
4 papers - 2 background papers, 2 paper strips
title - 1 font
she then sent it to me where I embellished and added the journaling and date.

8 elements at least one acrylic -
acrylic swirly
2 nails
moose
flower
leaf branch
string heart
hanging hearts

journaling - 2 fonts


That was tricky doing it together, but fun too!

~Rachel Bob