I promise Sara is doing her LOs she just must not feel like posting them. ;)
challenge 3 is a family activity then essentially to make the LO into that activity.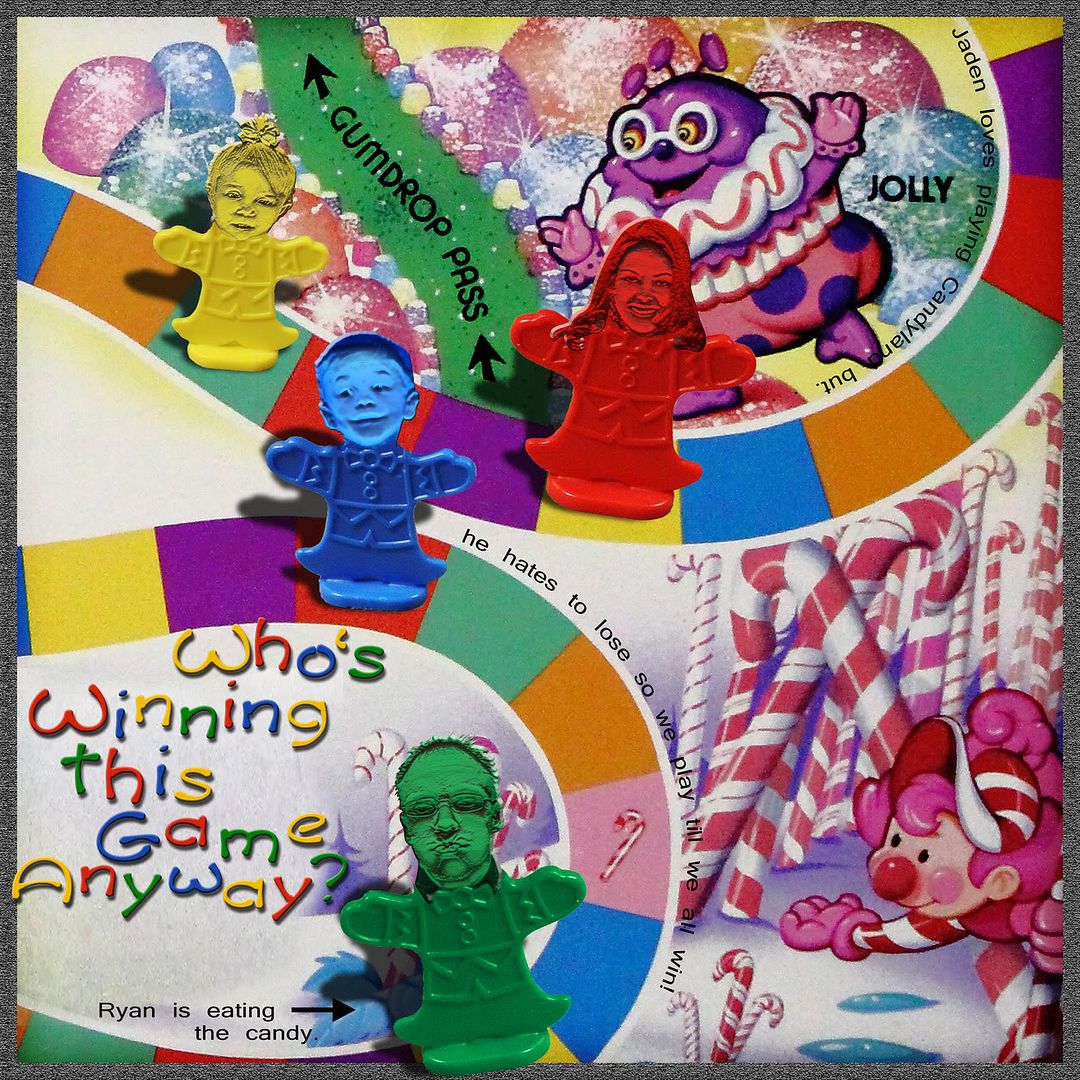 actual Candy Land game by Milton Bradly
Playful Plastic Alpha by Harmonystar
Journaling:
Jaden loves playing Candy Land but he hates to lose so we play till we all win!
Challenge 4 was an intersection meaning we have to do it together. The theme was family travel- Sara provided the pictures and journaling and made the LO.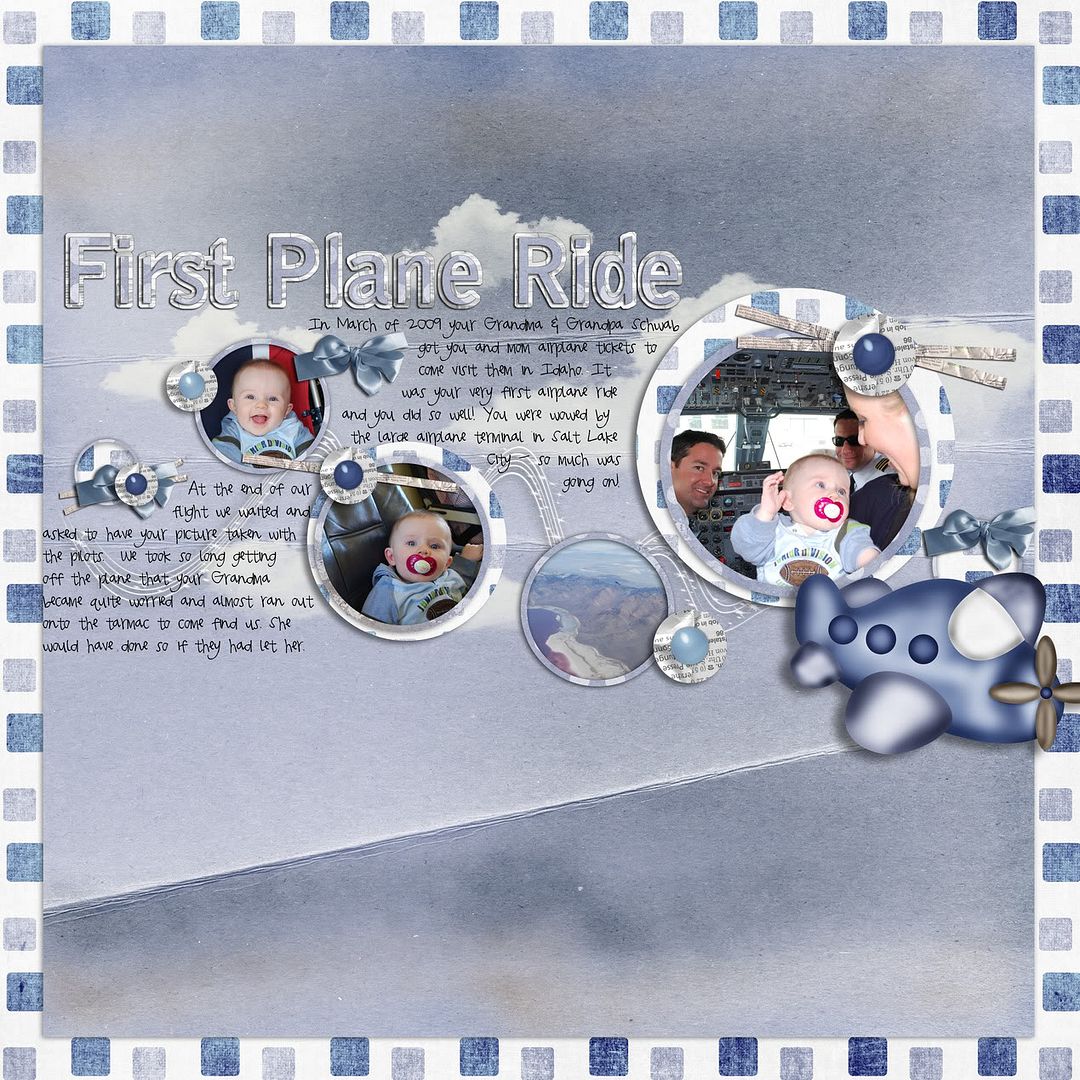 pictures and journaling by Sara - scrapping by Rachel
credits:
template- Down the Line by Photocowgirl
Waste Paper by Samceline

journaling:
In March of 2009 your Grandma & Grandpa Schwab got you and mom airplane tickets to come visit them in Idaho. It was your very first airplane ride and you did so well! You were wowed by the large airplane terminal in Salt Lake City - so much was going on! At the end of our flight we waited and asked to have your picture taken with the pilots. We took so long getting off the plane that your Grandma became quite worried and almost ran out onto the tarmac to come find us. She would have done so if they had let her.